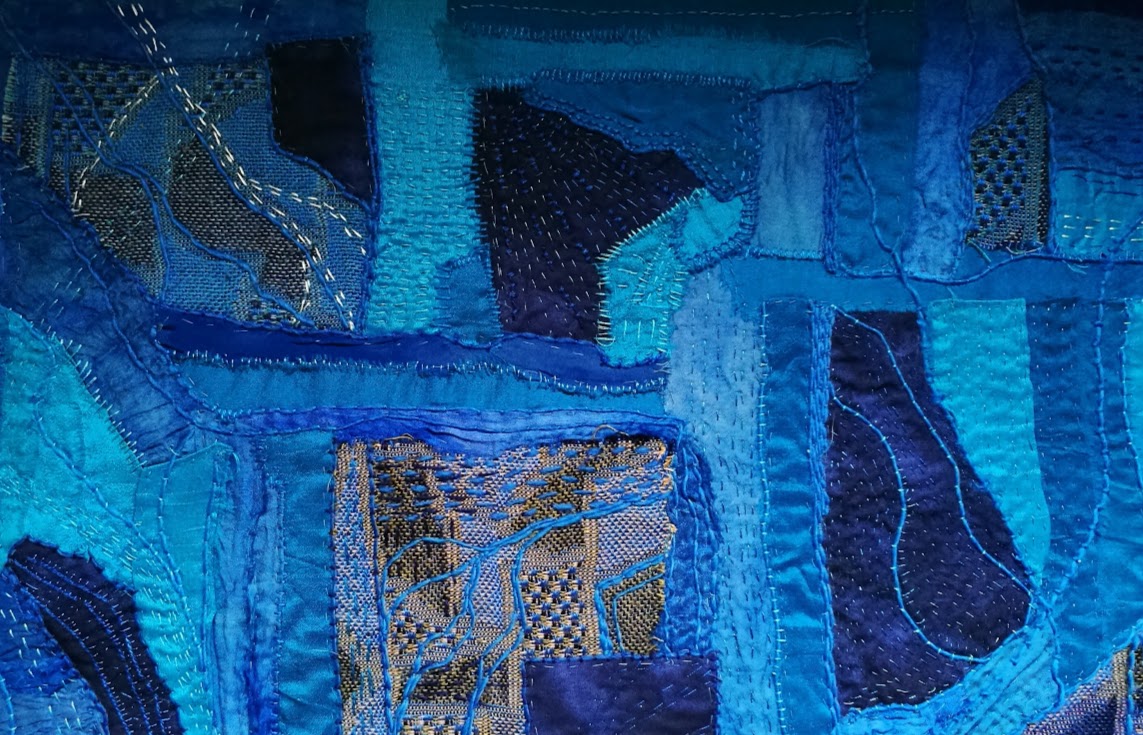 dream mapping, a dream landscape...
I've long been fascinated by the landscape and by the way we use maps to interpret it. But there are other maps, the ones we hold in our minds, the paths, fields, lanes and ponds that we conjure up all for ourselves…
Every day I take our dog on a circular walk in local countryside. If I lie in bed and close my eyes, I can still see our route, I can walk the lane in my mind, seeing with my mind's-eye.
Dream Mapping is a stitched piece which creates a fantasy map of a landscape inspired by the gentle rural environment of our surroundings. Paths, hedges, pools, animal track paths - woven together in a blue imagined world.
Created using a variety of fabrics, including blue recycled sari silk ribbon, woven fabrics and cottons, heavily over-stitched with hundreds of tiny running stitches and couching threads. Entirely hand-stitched (as indeed are all my pieces).