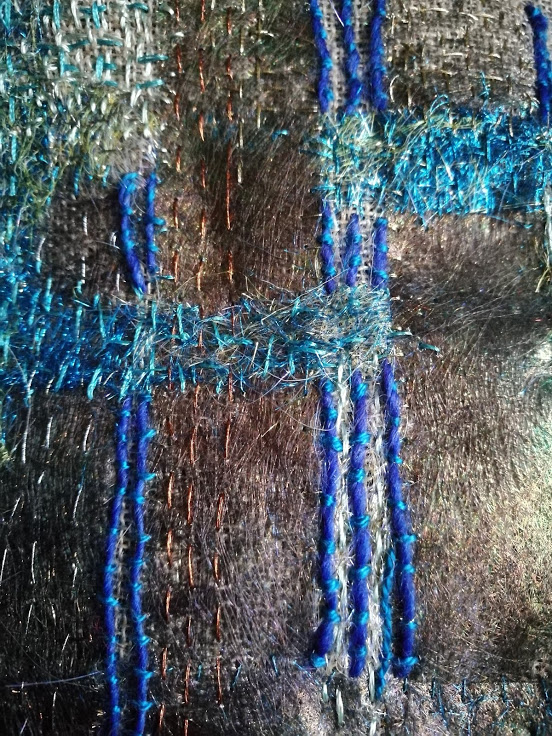 forest dawn - meditation piece.
I spend a lot of my time walking through woodland, it's an environment that seems to sing to our innermost emotions. I have a theory that every woodland has its own character. Some are benign, cheerful, welcoming. Others are distinctly stand-offish, enter if you must but don't expect any favours.
No two visits to any woodland are ever the same, even a wood you know intimately will feel different depending on the time of day or the weather. Early morning birdsong is quite different to that later in the day. Insects will buzz you on a hot summer day, spider's webs will entangle you on an autumn morning.
This small meditation piece was made using a mixture of angelina fibres, silk, wool and metallic threads stitched into a rough linen scrim canvas. Layers of stitch built up over the fibres changing the way light works on the surface. Just like the woodland, it never looks the same twice.
Size: approx. 16 x 12 cm.