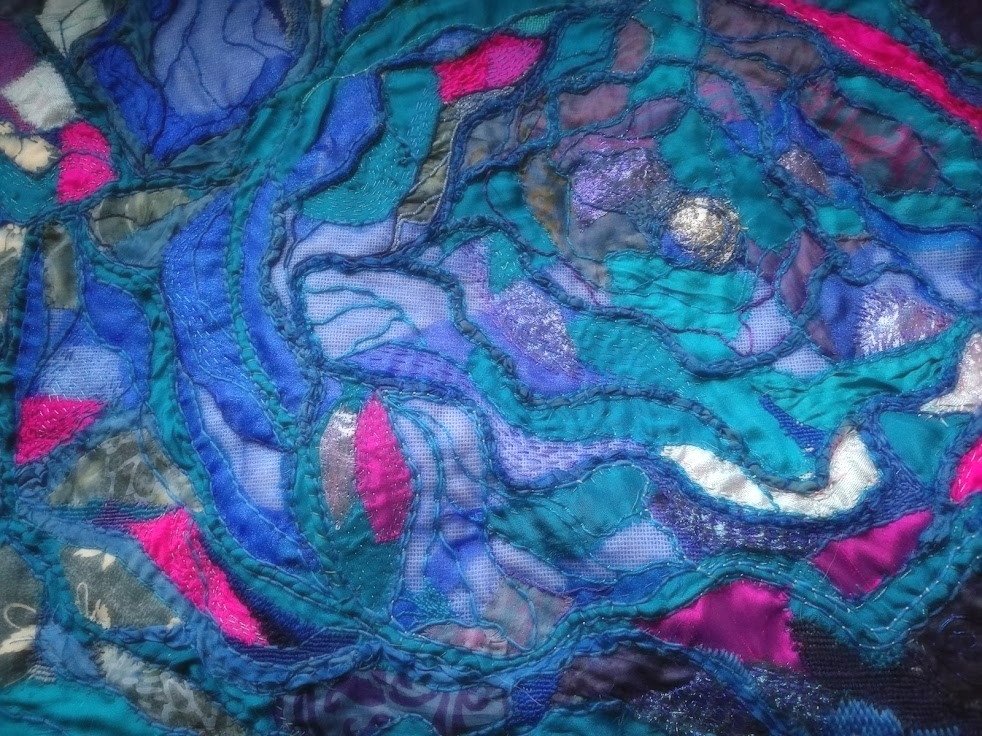 weaving tales from the hedgerow and the past into stitch
Three threads define my story; a love of the countryside with it's colours, textures and seasonal rhythms, a fascination for Britain's historic places reaching back from pre-history to the middle-ages and a compulsion to use yarn and fibre to create hand-stitched textile art. Here you'll find all three, tales from the countryside, the past and the studio - a mingled yarn.
hedgerow watching
Finding beauty In the everyday routine of walking the dog along a country lane. Watching the seasons as the weeks roll around...
heritage seeking
Celebrating the hidden gems of British heritage - there's just so much wonderful heritage to explore in the UK, from pre-history through the middle-ages to Tudors and modern times.
Slow stitching
All my passions come together in the textile artwork that I make. I'm a slow-stitcher, creating pieces of cloth using a variety of threads and fibres - and lots of shimmering highlights