Resolutely into the New Year...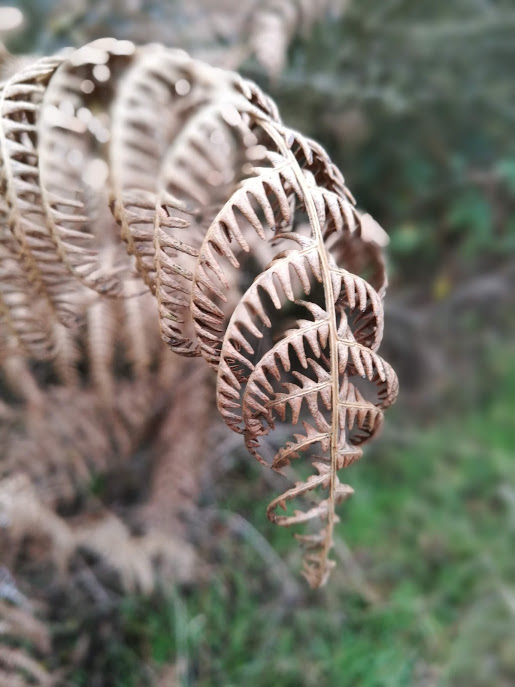 Resolutely into the New Year…
Happy New Year!
I've spent this morning removing the Christmas decorations and giving the house the first proper clean of the year. I'm never going to win prizes for my housekeeping skills, but I do like to start the year off with a good vacuuming and application of the duster. That's all done now and the diffuser is serenely wafting a 'festive season' essential oil mix about, so I'm taking the opportunity to write before I settle down to serious afternoon stitchery.
A quick round up before cracking on…
I'm relieved to say that Christmas didn't leave me frazzled this year. The Daughters were enormously helpful, really taking over a lot of the things that used to make me stressed, and to be honest, we all took things a little more gently this time.
For years now I've enjoyed a pre-Christmas visit to Bath, there's something about it that puts me in a festive mood, even though I rarely do much (or any) shopping while we're there.
Then, just before Christmas, we travelled west to meet up with my brother. We stopped on the way for a late afternoon wander around Gloucester Cathedral, one of the most exquisitely beautiful buildings in the country. If you want to see a few more pictures, have a look here.
We met up in Hay on Wye, so you won't be surprised to hear that I came home loaded up with enough reading material to see me through to Easter.
Christmas passed off quietly. Much ringing of bells, considerable quantities of food consumed, the usual thing. The Delinquent Dog sported his festive bow-tie (kindly made by a ringing friend).
Between Christmas and New Year, the OH and I had a couple of days away in Ely to celebrate our wedding anniversary. I love Ely, and this was the first time I'd spent longer than a few hours in the town. Naturally we spent most of the time in the cathedral - visiting both towers and the stained glass museum, as well as all the rest of the amazing building. Again, if you'd like to see a few more photos of the Octagon Tower, click here.
And oh my word, what a town! The best haberdashery, at the back of a toy shop! And a Toppings bookshop - honestly, what more could you want!
And on our way home, we popped into Cambridge for a couple of hours. It's not somewhere I know at all, having previously visited only once, on a bike, twenty three years ago. I was so terrified, I didn't remember a thing. This time I decided to embrace my inner tourist and take photos of as many college gates as I could. They're over here if you want to see them.
Onwards Chaps!
And so here we are, 2019 and raring to go (well, ish).
I'm not only a poor housekeeper, I'm also a New Year Resolution refusenik. Or at least I thought I was.
But part of recovering my spirits has been a realisation that I'm actually happier when I have some structure in place. Not, I hasten to add, any kind of rigid commitment, but when I have something to drive me forward, I seem to do better.
So this year, in a radical departure from most previous Januarys, I've given myself some - well, let's not call them by the 'r'-word - let's call them bones. They are the bones of a structure, which, if I can maintain it, should at least prevent me from falling into the 'what shall I do, what am I here for' kind of slough.
In my previous incarnation, my specialist super-skill was planning, and so it can be a bit too easy for me to make plans. The problem is, can I actually bring them off, can I take the necessary actions? Well, I don't think the first week in January is the time to decide, but I have taken the advice of Gretchen Rubin and scheduled some key points. At least now I'll know if I'm on track or falling behind.
We'll see how it goes. Part of me is always aware of the old saying about if you want to make the gods laugh, tell them your plans. But without some bones, there's the danger of drift, and that's what I want to avoid at the moment. So I'm risking it.
One of the things I'm planning, is to write an e-book on stitch. Back in the summer, just before the hair decided it had had enough and would rapidly fall out, I'd begun working on a workshop programme. The whole hair episode massively derailed progress on that, but lately I've been getting back into the swing and over and over I keep thinking I should start by writing the book, then condense that into something practical. In a way I think I need to do it this way round to help me clarify my own thoughts before I try to explain them to other people, if I don't I'm afraid I'll keep going off on 'or you could try it this way' tangents, which I think would become deeply frustrating.
The other thing I'm properly planning, is to resume 'Loose Threads'. I apologise to all of you who've been kind enough to subscribe. I know you'll understand that 2018 was a daft old year of stuff that just made life too much of a roller-coaster to concentrate effort there, and I've always been determined that it would never be something I sent out unless it was at least partly worth reading. But my aim in 2019 is to send out 'Loose Threads' about four times, roughly at the equinoxes and solstices. Thanks to everyone who's patiently waiting.
And what about the stitch?
Well, in my last post, I mentioned the piece I was working on and the one that hadn't come together.

And oddly enough, I did persevere with the large piece and guess what? It did work in the end. I just kept adding stitches until at some point it tipped over from the ugh? to the ahhh! In my mind, I'm calling it Merlin - that might be it's title when I show it later in the year at The Workhouse. Merlin is one of the most enigmatic characters in the Arthurian legends, and I won't claim to have done more than scratch the surface of reading about his mythology, but magic is purple and sparkly in my head, and so is this piece. It's a start.
So, it's early days. New beginnings, new challenges, but always stitch.
May your New Year be blessed, peaceful and happy.
Anny x