Bring me sunshine...
Yes, you've guessed it. As we're still waiting for anything like sunshine to find us in our little corner of the shire, I've had to take measures to make our own…
I'm happy using gold - although generally as a highlight rather than a feature. But yellow and orange? Well, there comes a time.
This is being worked using various sewing threads, silks and exquisite purples and greens all the way from Texas, (with huge thanks to Laura, who sent them to me in a parcel of delights which certainly lifted our wintery spirits!).
All worked through layers of organza and shot silk, with additions of recycled sari silk.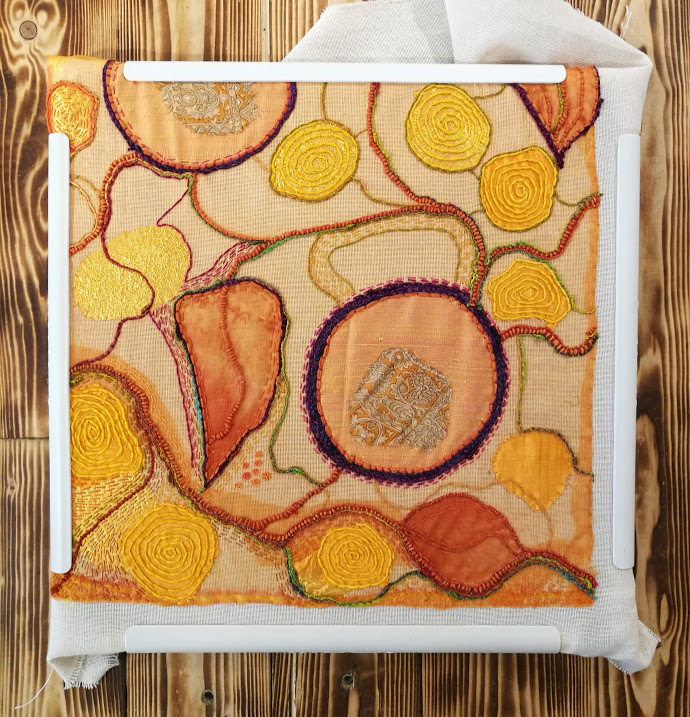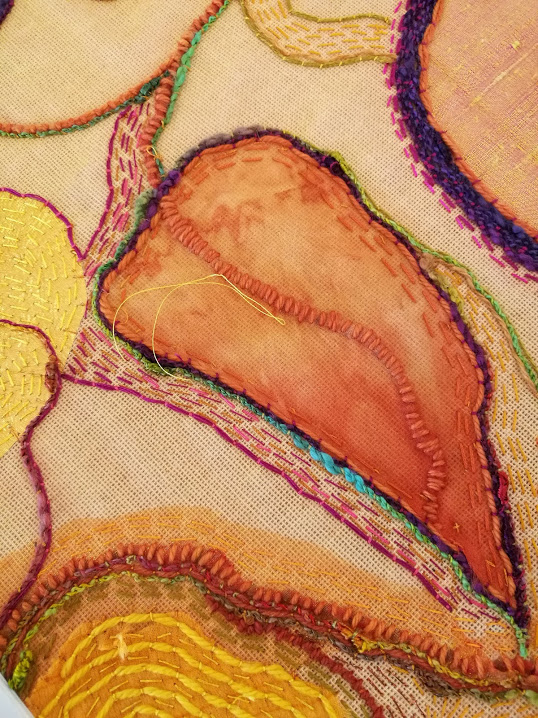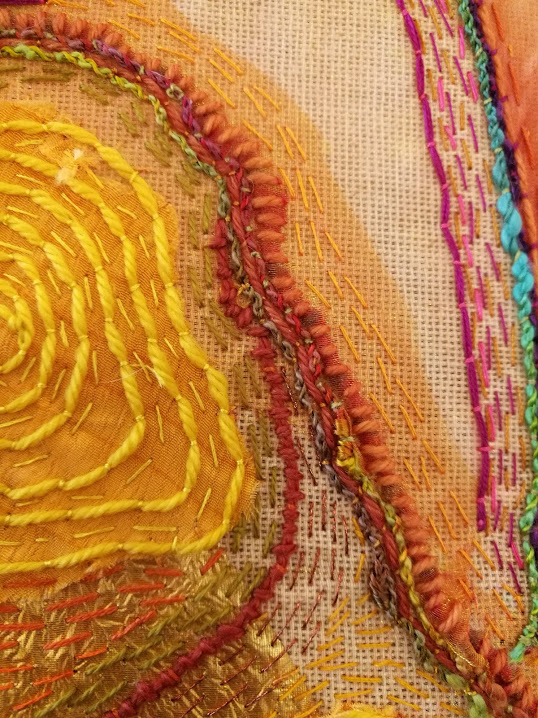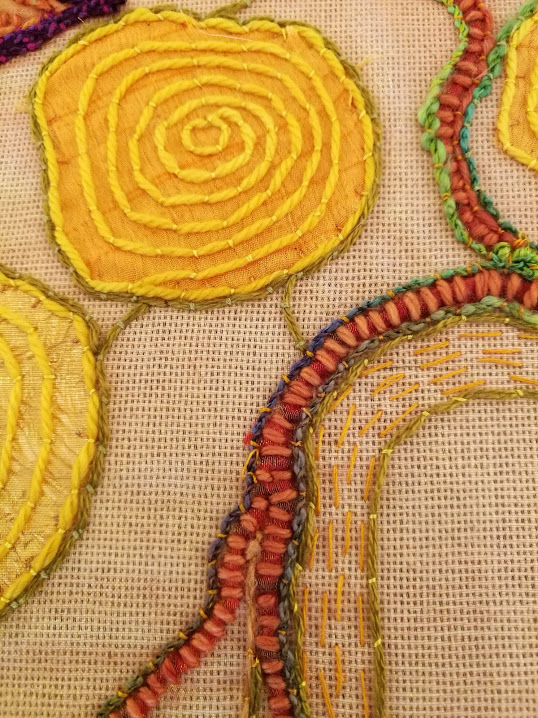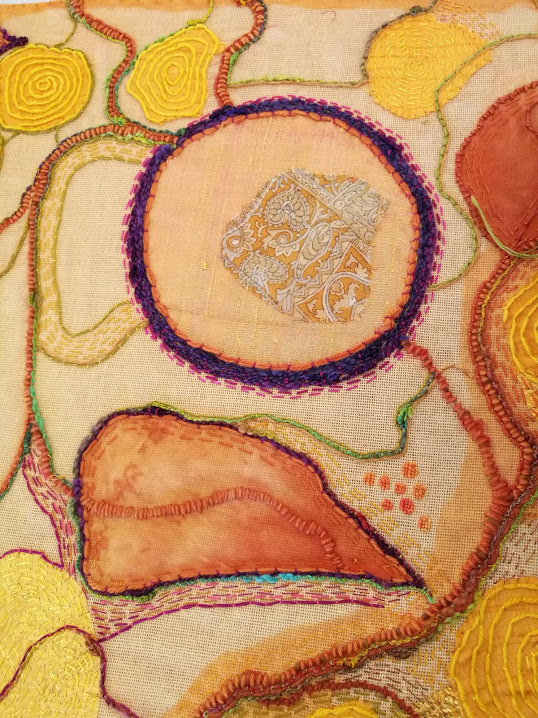 I assume I'll just keep adding stitches until the real sun finally decides to make an appearance.
Hoping things are warm and sunny wherever you are.
In other news
If you subscribe to Loose Threads you should have received a new issue in your inbox this weekend. I hope you enjoy it. Please do let me know what you think.
This week I've also added a couple of new pages to the Spellbook - one for the piece I made earlier in the year called Excalibur, including pictures through the working process, and a page for The Lane in Winter. I'll be adding these pages as and when through the year.
On Monday I travelled over to Peterborough and spent a fabulous few hours exploring that amazing building. I'll be adding a page for that when I have a few moments - I'll keep you posted.
Until next time...
Happy stitching!
Anny x