Hello Spring?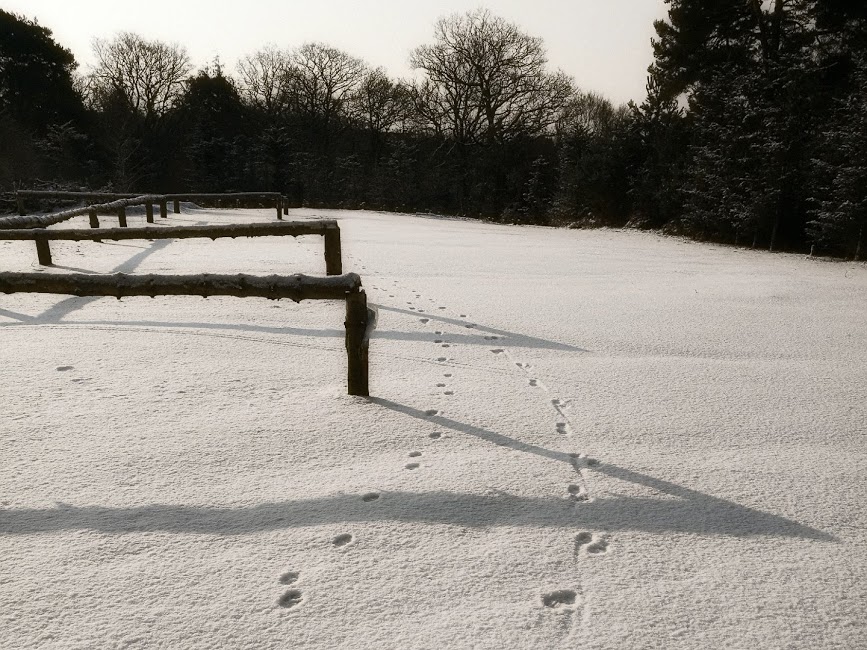 Greetings from a very snowy Beds/Bucks border, on what some people are calling the first day of spring...
Spring or not, you'd have to say it's doing a very good impression of winter - and I promise I will never use the adjective Siberian again to describe anything just a bit chilly, turns out the winds from Siberia are piercingly sharp, brutal in every way.
So, enough of the weather. What else has been going on?
Honestly? It's all been typically February here. It's our month when everything seems to happen within the space of a couple of weeks (which repeats in June for some reason) - do you have times like this? We have a succession of family birthdays, school holidays and reunion get-togethers, to which this year have been added university visits and catching up with various friends dotted about the country.
Almost all of it absolutely lovely, but at the same time both exhausting and totally disruptive.
When I get home I'm always disappointed to discover that the laundy-elves failed to come in and put the washing machine on or clear the ironing pile. And their colleagues, the house-elves are no better, how hard would it be for them to whip the hoover round, I ask you?
So yes, it's quite likely that I'm turning into some sort of grumpy-drawers. I've never been much good at creating a routine, much less sticking to it, but then as soon as what passes for a routine around here gets disrupted, I end up all over the place.
Still, it's now March and therefore things will naturally improve enormously...
There has been stitchiness in February - Excalibur made it to The Workhouse (by the skin of it's teeth - don't ask) - although I cut things so fine I failed to take any good photos of the framed item - you'll have to imagine it...or if I'm super-organized I'll remember to take photos next time I'm at the gallery.
It's really not as wonky as it looks here!
If you're anywhere near Dunstable, Bedfordshire, it's at The Workhouse Gallery until March 17th - or until someone decides to give it a new home.
And I've started another piece, as yet untitled. I've been putting a few 'work-in-progress' photos on Instagram and Twitter when the light is good enough (ahem). And this week I also signed up for an account on Vero (I'm Anny - Dreaming In Stitches if you want to find me there).
I'd really like to see Vero work, it would do Instagram good to have some serious competition, but so far it's extremely glitchy and I can understand many people giving it up quite quickly. We'll see how that fares, but if it worked, it would be a lovely way to share quick updates.
Out in the lane - when it isn't under inches of snow - there's very little sign of spring to report. A few green leaves pushing up, catkins on the hazels, birds being noisy and busy, but other than that, zilch. I wonder if, once the snow thaws there'll be a transformation? Daft though it may sound, once spring does arrive the first sign is more a feeling of energy than a particular flower or bud. I've walked the lane in previous years and simply become aware of a new sense of potential and I couldn't begin to say where that comes from, it just does.
What are you looking forward to when spring returns? What does spring mean to you? I'd love to know. It's never really been my favourite season, but perhaps after this winter I'm going to appreciate it much more. What about you?
I'll leave you for now with a few more 'spring' photos...enjoy! (And happy stitching) x