The Week The Snow Came...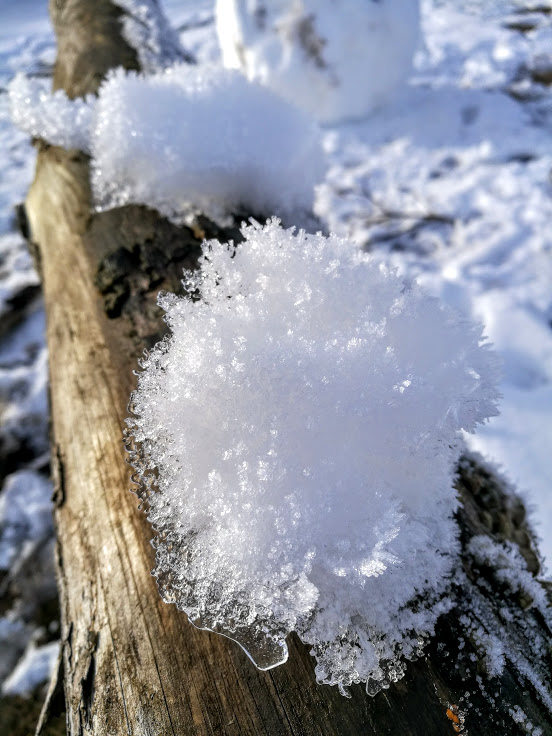 the week the snow came...
and experiments in black and white...
Well, we've had snow, properly, not just a cursory sprinkling but a full-on blanket job. It's been a while since our last encounter with the white stuff and inevitably it's caused a few problems, like not being able to make the get together with my big brother. But the good thing about serious snow is that you can't really do much about it, you're forced to slow down whether you like it or not, and who wouldn't welcome an impromptu stitching day (alright it's true that most days are stitching days here, but an unexpected one is special).
I'm a little bit scared to admit it, but I think I may actually be enjoying the run up to Christmas this year. I can still feel a mild panic hiding away in a corner of my mind, but on the whole it's not coming out to ruin things. Instead I've been to two Christmas parties and thoroughly enjoyed myself (unheard of), and in a total departure from previous years, we've already bought a tree and decorated the house a whole two weeks earlier than normal.
Which I'm sure made the whole snow-day thing much more relaxing. The word hygge almost entered my vocabulary yesterday (by the way, the autocorrect wants to call hygge higgle - which I prefer, do you think the Danes would mind if we renamed it?).
Before the snow came, I'd just embarked on the Seven Day Black and White Challenge on Instagram. I'd noticed other people doing it and was beginning to wonder about having a go when I was tagged - something that I wouldn't normally bother with - but this challenge interested me.
I've occasionally played about with black and white, I like it more and more for the website where it seems to be able to tell a story in a way that is perhaps harder in colour, but I wondered whether it was something I could deliberately use in day to day photography. I don't know any of the technicalities for black and white so it seemed like an opportunity to try something different for a few days.
If you haven't seen them on Instagram, here's a selection of the pictures I've been experimenting with...
A Miscellany in Black and White
What have I learned in the process? Well for me it seems to work when there's good contrast, it helps to emphasise shapes and structures, it creates a moody effect, subtle, perhaps a little nostalgic, a touch of melancholy. I've had a lot of fun trying out all the various editing options in Snapseed (well some of them at any rate). I'll definitely continue to experiment with monochrome, I feel as if I'm just beginning to scratch the surface of what it might reveal, but I'm really looking forward to getting back into colour.
The lane in black and white isn't the same place that I experience every day. Without colour it's as if you're missing a dimension, a texture and a vital part of the story.
In other news...
The extra time at home this week has been put to use on the current work in progress. It's getting closer to being finished, I suppose it all depends how much time I can find for it this week. I'd really like to have it completed before Christmas.
I'm still enjoying reading about Henry IV curtesy of Ian Mortimer.
The house is filling up with fairy lights. I might not be able to cook like Nigella but I can definitely give her a run for her money on the twinkling lights...
So there you have it - what do you think? Nicely higgle?
Stay warm. Happy stitching!
Anny x