Officially Spring...phew!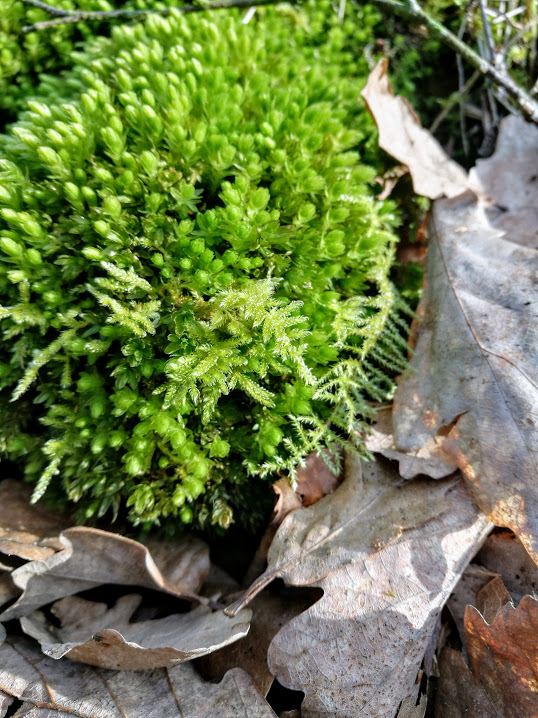 So here we are - spring has officially arrived in the northern hemisphere! Not a moment too soon for me!. What a thoroughly drab winter that was and to go out on a snowy blizzard - what an exit…(and it better had be the end, that's all I'm saying…).
On Tuesday I scoured the lane for any signs of spring and was rewarded with one brave little celandine. Oh, it made me incredibly happy. I looked back at the photos I took on the same date last year and discovered that the banks of the lane were yellow and green with celandines in full bloom. Proof indeed that we're well behind this year.
But then we were treated to a couple of days of sunshine (although not a lot of warmth) and at last, the magic of spring has begun to reach us.
On Thursday, as we were leaving the wood, a heron flew overhead making it's wonderfully primaeval call. There's a heronry close to where we park our car and people travel for miles to come and watch them on their nests, but I've found that the herons regularly fly over us on their way I suppose to the canal, so we are treated to a private view.
On one memorable morning last year, we were overflown by a group of five herons, I'd heard the noise and initially assumed they were gulls, only to look again and realise they were in fact herons. It's moments like that which really take my breath away, even now as I think about it I feel a little awe-inspired. I'm so fortunate to have the time to spend outdoors every day. You can't buy an experience like that.
On days when I'm struggling to find colour in the lane, I've discovered that it helps to look closer, to get down amongst the leaves or peer deeper into the hedge. And this week it was the mini-gardens of moss growing on a decaying tree-stump that amazed me. Such fascinating plants, tiny but with wonderful shapes, colours and textures. I don't know the names of any of these little beauties and I feel a touch guilty about that.
Then, finally, on Friday we found the first leaves beginning to unfurl on the elder trees. Elder, the tree of regeneration and wisdom according to Glennie Kindred. It certainly inspires me with joy when I see the first hints of green returning to the hedgerow trees.
In other news
Thank you so much to everyone who's been in touch with ideas, thoughts and suggestions about a Contemplative Stitch workshop - you've helped me enormously. I think I've got some ideas now and I'm going to spend a while developing my thoughts. If there's something you'd like to add to the melting pot, please get in touch. All input is very welcome.
On Monday we hung the new spring exhibition at The Workhouse, Dunstable. Lovely to meet such talented artists bringing their work to show and to sell. It's an open exhibition this time, no actual theme, but many people seem to have brought along very springlike artwork, which is giving the gallery a fresh boost. Do call in if you're in the area.
I've started a new piece of stitching. (No pictures yet - not deliberate, just a lack of time and light!)
I've just added a page to the Spellbook for Stokesay Castle, Shropshire. (Click here if you want to see it). As I mentioned once before, I'm not really a sketchbook keeper and I intend to use the Spellbook as a place where I can stash words and images that inspire me, that was really one of my reasons for creating this space. I'm still working on how I'm going to do that. Sometimes there are more words than pictures, other times it's all about the images. Often I'm not really sure what I want to show or say - it's a feeling of scribbling in the margins, but I want to capture a feeling or an atmosphere. Anyway, my intention is to gradually add to those pages. They're currently grouped under hedgerow and places in the menu for ease of finding.
 

Stokesay Castle is a perfect example of a fortified manor house, built during the reign of Edward I and largely unaltered since. Which makes the history-junkie in me deliriously happy.
And last week, I read on impulse a book by Gretchen Rubin (the author of 'The Happiness Project') called 'Better than Before'. It popped up on my Kindle suggestions and something made me buy it. I'm really pleased that I did because it was one of those 'light-bulb' reads. It's all about the power of habits and how to adopt them. I particularly appreciated the way she characterises people according to certain traits - this made so much sense to me and it was a relief in some ways to feel understood. Anyway, I have a theory that sometimes we find the right book at the right moment. It may not be of any interest to you right now, but it certainly was for me.
Until next time…
Happy stitching!
Anny x