On the value of persistence...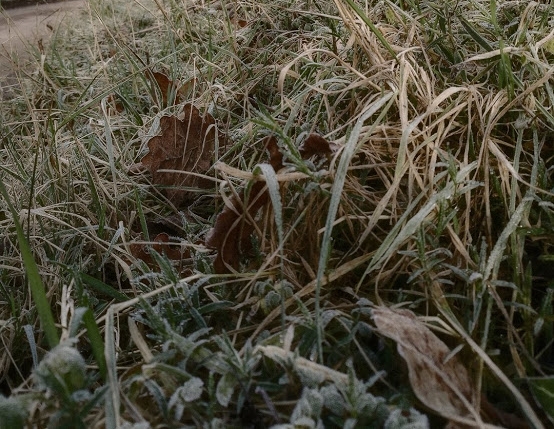 on the value of persistence...
Here's a question...would you describe yourself as naturally persistent or if you're honest, do you tend to give up? Are you a terrier, motivated by a challenge, or do you waiver, do you bend or retreat?
I suppose most of us would say 'it depends'.
I've been thinking about persistence lately. Not in any kind of grand project way, but quite simply the persistence to get through the winter without going down the spiral of depression.
It's the sort of thing that I tend to end up chewing over while I'm walking the dog in the mornings.
For me, that time outdoors is my lifeline. Of course there are the known benefits of getting outside - fresh air, exercise, boosting the serotonin levels, but this isn't really what motivates me.
What helps me is actively looking for things that are pretty or beautiful as they appear each day - and then taking photos. (Which of course if where Instagram comes in). Throughout the seasons there's not normally any shortage of things to see; the sunrise through trees, frost on seedheads, raindrops on beech leaves, hedgerows filled with fruit, flowers up to your elbows, mist on the field.
But then we have a grey winter like the one we're in now.
And it gets harder. Yes the trees look wonderful in their dark silhouettes, branches outstretched like arms with long boney fingers pointing across the lane. But low light is a real challenge. There's no contrast, no depth, just a flat, dull grey.
I look anxiously for signs of new growth. Precious few as yet.
I hope for rain or frost or fog, anything other than the constant mundane greyness.
And now it's February and I know that spring isn't far away, but it still feels like winter here and I've photographed the same trees now so many times I feel intimately acquainted. And what else can I do except persevere, persist. Because it may not have been a pretty winter here, but I have faithfully recorded it.
And perhaps when I trawl back through some of the photos I can see something in them that I couldn't claim to have recognized at the time - perhaps a melancholy beauty?
And although the dullness presents challenges, the good news is that I've managed to stave off the descent into gloom. So yes, on balance I'd say in this one respect I haven't given up. I persist.
In Other News
I'm so pleased to tell you that my piece 'Sulis' has already been sold. I'm delighted that it has found a new home and hope it gives the new owners much pleasure.
Also, I know that some people who followed my previous blog at Dreaming In Stitches have lost touch since my move here and we're all finding staying abreast of blogging changes a bit tricky so if you'd like to know when there's a new post here, please consider subscribing by email - the little sign-up box is over on the right - that way you'll have new posts delivered straight to your email inbox.
Happy stitching.
Anny x