Oh January, do get a grip...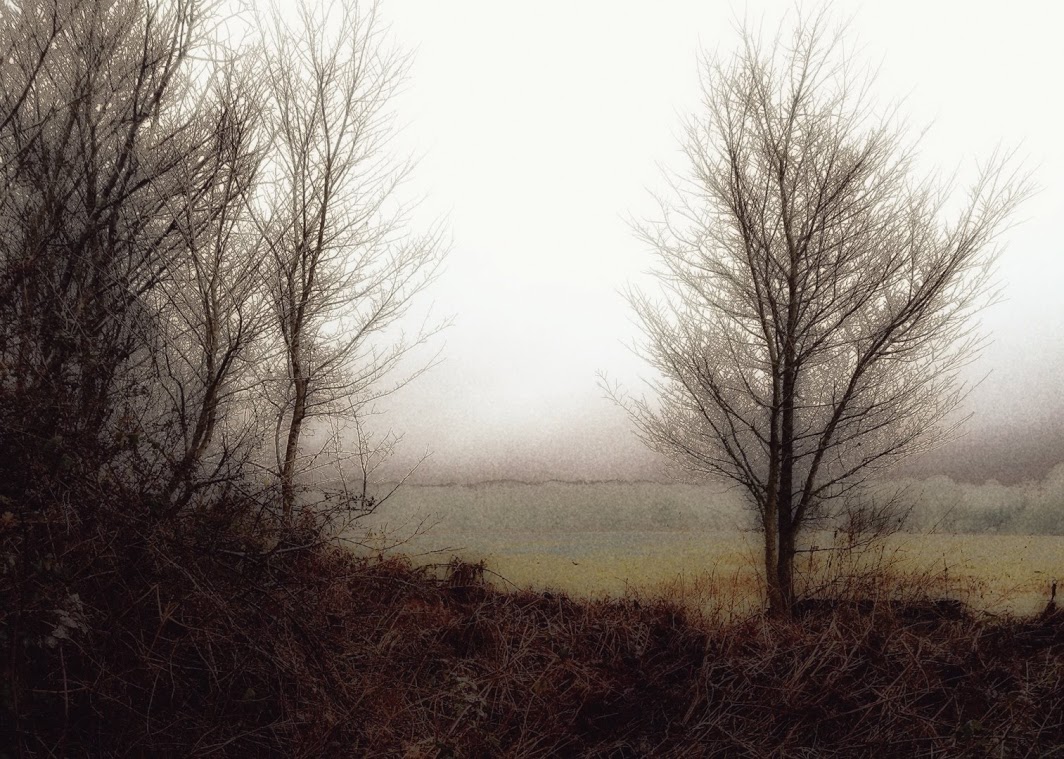 How are things with you? Around here we've had the luxury of three days of sunshine (yippee!), followed by torrential rain, then gales, then a return to dull warm greyness, then sleet, then snow (didn't last), then more torrential rain. Right now it's a little bit sunny - in that January kind of way which means we could be having any other weather five minutes from now.
A January week in the lane...
Walking the dog down the lane each morning really does bring home the changeable nature of the weather and the huge variation in the light from one day to the next. Some days when I get home and look at the photographs I've taken you'd think it was early evening rather than first thing in the morning. Then, when the sun comes out it's so bright and so low I can barely see anything, I'm blinded by the light (sings...).
The birds are definitely prepping for spring. There's a lot of activity going on and if the flora is still a tad disappointing, the birds certainly aren't. This week alone in the lane I've seen robins, jays, crows, pheasants, tits, kites and a plethora of small brown birds (you can just tell I'm only a beginner on the bird-watching front can't you).
On the whole I'm managing to stay pretty buoyant this winter, I hope you are too, but I'm so ready to be warm again. By the way, there's a splendid article by Emma Mitchell in the Guardian about tackling SAD - here's the link if you're interested. You can follow Emma on Twitter, she's @silverpebble
Considerable progress is being made on the current stitchy piece. I'm doing most of the work under artificial light which is really quite challenging in a way because the organza behaves so differently under natural light. I'm working away at night and then getting up in the morning to find out what it actually looks like in daylight.
There will be a new exhibition opening at The Workhouse in Dunstable on the 30th January and my intention is to have the two pieces I showed you last time framed for that show. I don't think this one will be ready in time, but it feels part of the sequence.
I'll keep you posted.
Happy stitching...
Anny x