Welcome to my new home...
Well hello again! Thanks so much for taking the time to find me at A Stitchery Spellbook, my new online home.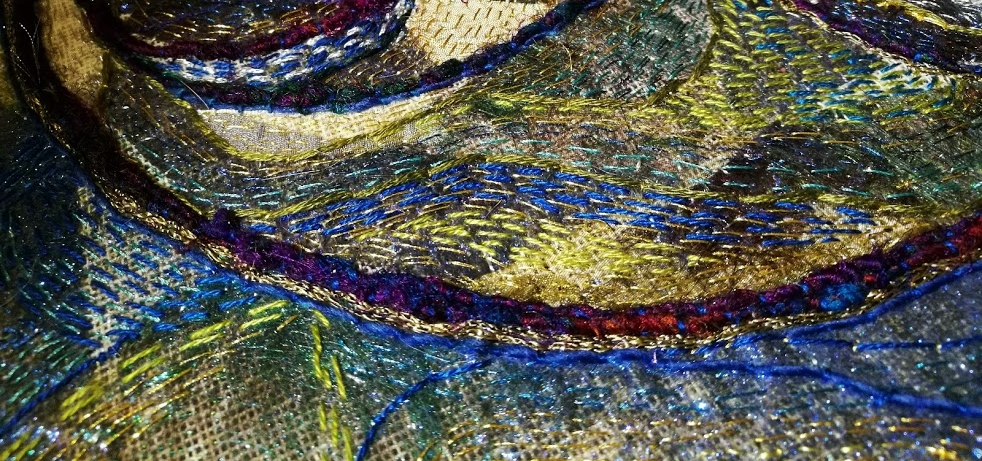 As you can imagine, just as with any new space you move into there are some things that I'm learning about and others I may well want to change, but you have to start somewhere and the danger of not just getting on with it is that I'll try and wait until everything is perfect, and we all know when that will be don't we.
So it may still be a bit creaky and rough around the edges, but I've moved in now and it's up to me to mould it into the kind of place I want it to be. I really appreciate you coming to say hello.
Just so you know, you can use the sign up box in the sidebar if you'd like to receive new posts by email into your inbox. I think it works! (well I've tried it, but obviously if you spot any issues, do let me know, please). Otherwise you'll need to update your blog reader with the address of this new site www.astitcheryspellbook/blog if you want to see new posts there (and I really hope you do!).
Also in the sidebar is a sign up for Loose Threads - the roughly monthly collection of bits and pieces that I send out in addition to the posts here. If you signed up previously at Dreaming In Stitches you'll carry on receiving them, no need to do anything. If you'd like to receive Loose Threads but haven't signed up before, just pop your name and email in the box in the sidebar and you'll be added to our growing community of mad stitchy, history-geeky and nature-loving bods.
So here I am now in a space that is properly my own. It feels exciting and a little bit scary too.
If you're wondering why the change, well, I'd decided it was time to have a sort out. I'd managed to get a bit spread out online over the years (too much listening to the niche-marketers probably) and I was never quite brave enough to commit to owning my own space before.
But this year things have felt different. I'm finally comfortable with the weirdly eccentric mix of things I like to talk about and it turns out other people are ok with it too, I've realised just how much I love being part of this whole online community of similarly diverse and fascinating people, and I've proved to myself that I can put in the effort to show up regularly.
So the time is right for a fresh start. A Stitchery Spellbook will take over from Dreaming In Stitches as the home for my stitchy, history and nature ramblings, the gallery of my stitch-work and the hub of my online activity. You'll still be able to access Dreaming In Stitches to view any old content there, but moving forward this is where you'll find me from now on.
I very much hope you'll visit often and stay for a chat.
Happy stitching
Anny x